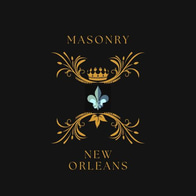 New Orleans' finest brick and stone masonry contractor Specializing in all types of masonry construction and repair
New Orleans Masonry Done Right!
If you are looking for a reliable and licensed masonry contractor in New Orleans, look no further. Masonry New Orleans has the necessary experience and knowledge to handle all of your masonry work. From basic brick masonry and masonry repair, to tuckpointing, patio pavers, driveway pavers, cinderblock, and stone or block masonry construction, we can satisfy all your needs for residential masonry and commercial masonry in New Orleans and the surrounding areas. Our customers say we are the Best Masonry Contractors in New Orleans and are experts in masonry work. We specialize in bricklaying, stonework, and block masonry and will work with you to create the perfect look for any property or project you are planning. Whether it's a complete remodel of your home, a small landscaping job, or a commercial project requiring expertise in commercial masonry units, Masonry New Orleans has you covered!
With years of experience serving New Orleans, our professionals are unmatched for quality work at competitive prices. We are professional, efficient and reliable. Call us to schedule a free consultation, where we can discuss your project to understand what you have in mind, find the best approach to accomplish your goals, and give you a quote that's sure to impress you. We look forward to working with you!
Do you need masonry service in the New Orleans area?
Offering Complete Masonry Services - Call us about your project!
Brick Wall Repair & Construction

Brick Veneer installation

Patio Installation

Fireplace Repair and construction

Chimneys

Stone Walls

Retaining Walls

And More!
Quality Materials & Quality Workmanship!
Masonry New Orleans is a full-service masonry company that specializes in stonework and brick masonry, including residential and commercial construction, custom patios, chimneys, fireplaces. Our team of professionals has been building homes, schools, churches, and other important structures throughout the New Orleans area. With an impeccable reputation, we're confident you'll be satisfied with any project with us. We offer high-quality masonry craftsmanship at competitive pricing.
Masonry New Orleans specializes in brick, stone, and mortar installation. We provide residential homeowners with high quality workmanship. Our team of experienced masons will ensure that your job is done correctly to industry standards. We offer competitive pricing and are available for a free consultation.
Experts in Residential, Commercial, and Industrial Construction
We are a masonry contractor with expertise in residential, commercial, and industrial construction. We work with you on all aspects of your job from start to finish. Masonry New Orleans pride ourselves on building relationships that last long after you sign off on your project. If you're looking for skilled professionals dedicated to delivering timely results without cutting corners, call us!
Masonry New Orleans is comprised of a family orientated team that has years of experience providing masonry services. We take pride in our efficiency, workmanship, and attention to detail. When you need masonry work, we can act quickly to get the process started. Our team works swiftly without compromising attention to detail. We make sure the job is done perfectly and our clients are satisfied!
Masonry New Orleans is one of the best stone masonry contractors in New Orleans. We specialize in all types of brickwork and stone, including marble installation, patio design/installation services, stonework restoration, foundation repair or replacement with concrete piers or steel beams (including structural steel), patios, and walkways. Our company can also clean your driveway by removing oil stains from concrete and asphalt surfaces using a water-based solution that won't corrode the surface of your driveway, unlike harsh chemicals. Our team of masonry professionals offers complete construction services, including concrete block foundation and structural work for new construction. We can even add special brick designs for your project by using custom borders.
There is almost no masonry service that we cannot provide. If your existing masonry work is compromised, consider having one of our professional tuckpointing technicians perform your service. We will ensure that your brick is waterproof and sturdy for years to come. We are also available for new construction and other masonry building, both residential and commercial projects. We have ample experience building all large and small structures, including mailboxes, brick walls, patios, brick and stone fireplaces, chimneys, and much more. If you are looking for a masonry company in New Orleans that can take care of your masonry block or brick installation or repair, call us today!