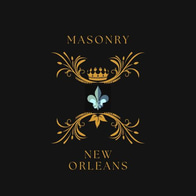 CALL US!
OR FILL OUT A FORM TO HAVE A PROFESSIONAL CONTACT YOU!
Our goal at Masonry New Orleans is customer satisfaction!
We pride ourselves on outstanding communication and work with you to make sure your project meets your vision. When we are working for you, we seek to answer any questions that you may have. Our friendly team has worked hand in hand with clients for years, and we look forward to adding you to the list of satisfied customers today.We understand that you may have a lot of questions, and we seek to keep you informed throughout our process.
We will walk you through all of the important issues related to your project, and will go over cost options with you so that our work can fit your budget.
If you are curious about how our restoration services can assist you with your existing masonry work, no problem! Give us a call today.
Call us today! We look forward to working with you!.
Service Area:
We proudly service the city of New Orleans, LA, and the surrounding areas.
Zip codes: 70112, 70113, 70114, 70115, 70116, 70117, 70118, 70119, 70122, 70124, 70125, 70126, 70127, 70128, 70129, 70130, 70131, 70139, 70163.