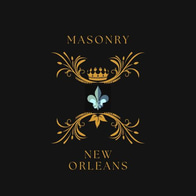 Practical & Aesthetics Walls
The professional masons at Masonry New Orleans have been providing retaining wall installation, repair, and maintenance services to homeowners and businesses in the New Orleans area for many years. We can bring you an unparalleled level of experience and capability when it comes to these projects. If your property is uneven, you are just looking for an aesthetic and practical addition to your yard, or want an aesthetic feature that will highlight the appearance of your patio or other outdoor space, call Masonry New Orleans to get the best local masonry contractor.
Practical Purposes
Retaining walls can be used on properties with uneven yards to better utilize the whole outdoor space in a way that can also add strength and resilience to the surroundings. A retaining wall may provide necessary protection against a rising water table or can hold back uneven soil on your property. Masonry New Orleans strives to be the best retaining wall building company in the New Orleans area and will ensure that you get the right installation.
Added Aesthetics
Providing the necessary practical application is only part of the services that we deliver. Masonry New Orleans also provides you with a wide range of design choices to ensure that you get the visual appeal you want when it comes to your yard. Our professionals understand that any addition to your property also needs to highlight your design preferences and we can give you the ability to work with our skilled contractors to design and carry out the perfect accent to your yard.
Materials
To bring the best of both aesthetic and practical construction, we provide the New Orleans area with a wide range of material choices for your installation. Whether you are looking for concrete block retaining walls, cinder block walls, or stone masonry, reach out to Masonry New Orleans to bring you the widest range of materials, giving you the ability to choose your own design. If you are looking for a quality retaining wall contractor, choosing our professionals is the right choice.
Repair & Restoration Services
Masonry New Orleans brings the city's widest variety of service capabilities for your retaining wall. Whether you are looking for the retaining wall contractors or retaining wall maintenance options, or find yourself in need of retaining wall repair or restoration, choosing to reach out to our expert masons will provide you with a range of treatments. We understand the importance of quality installation and will ensure that you get the results you need, including affordability. Contact us to get the best in local masonry companies.
How long do retaining walls last?
Retaining walls are built against the ground to hold back soil and provide a leveled area that can be used for whatever purpose you desire, whether for planting or to build a structure or path. Retaining walls are built to be strong, so that they can hold the dirt in place. These walls have different life expectancies, depending on the conditions on your property and the material used. Retaining walls made of timber look great in any space and will be easy to install; however, a timber retaining wall may only last about 40 years. A properly installed masonry or concrete wall can last 50-100 years. If the retaining wall made of stone masonry, it will be more durable than other materials and last even longer. We recommended that a drainage system be installed behind a wall structure so that water has an escape. This enables the water to flow away from the wall, which will help maintain its strength and allow the wall to last longer. Replacing broken blocks can also allow the wall to maintain its strength. Timber and interlocking concrete blocks can be easier to install, and may be great project for DIY. However, poured concrete and mortared masonry might be best left to a professionally trained mason, who can make sure the job is done right. The most significant factor in longevity is making sure that the wall is installed and built properly.
Are retaining walls necessary?
Retaining walls are just one of the options in maintaining a level area for greater flexibility and development. They can be efficient, but they are not the only solution. Retaining walls will hold back the earth and provide a nice leveled area. This will allow the dirt to be put behind the retaining wall, rather than digging out the dirt and putting it somewhere else. There are other methods that will work for holding back the earth; however, a retaining wall adds a nice design feather to a back yard or landscape. A smaller retaining wall can be constructed, which creates a nice planter and allows flowers to be raised above the ground. This task could be hard to achieve without a retaining wall that creates a level area for the plants. So it is not always necessary, but the benefit of the features and decor a retaining wall brings to the landscaped area is undeniable. There are several material options available to match your landscape or budget. For example we can use natural stone, cinder blocks, concrete, precast blocks, timber, or man-made boulders and pavers to create a retaining wall.