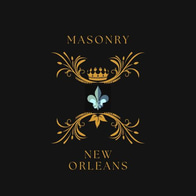 Complete Masonry Services in New Orleans
Masonry New Orleans is dedicated to providing all of the masonry services you would ever require for your residential or commercial property. We specialize in brickwork and commercial masonry units (CMUs), also known as concrete cinder blocks. Our professional team can assist you with both new brickwork construction and existing brickwork repair and restoration. When you design your next brick piece, we will work with you to ensure that we are constructing exactly what you were dreaming of. We stove to always provide excellent customer service and achieve ideal customer satisfaction. Our brick construction team has years of experience in masonry services. We look forward to starting your project today.
Over time, existing brickwork may require maintenance, repair, and restoration. This is especially true when the brickwork has consistently been exposed to the elements. If some of your brickwork is looking faded, dull, cracked, or otherwise compromised, call us today. We can dispatch one of our professional brick contractors to investigate the issues and offer professional solutions. Our goal is that brick and stone work lasts as long as possible, and the best way to meet this goal is by having the work performed by a professional team such as ours.
Masonry New Orleans is one of New Orleans' best masonry contractors. We offer professional services such as brick installation, stone veneer work, patios, landscaping, and driveways to both residential and commercial clients in the New Orleans area. We have been providing quality masonry service to our customers for years, and have experience with large-scale projects like installing bricks around pools, or designing custom pathways. We also do small jobs such as laying stones on top of concrete steps to make them look more appealing. Contact us today to receive excellent service from your estimate all the way through your project completion!
Outstanding Quality and Reliability
Quality brick masonry contractors in the New Orleans area are hard to find. Masonry New Orleans has carved out a name for itself as one of the most dependable brick masonry contractors around. Masonry is an investment that can last for decades when cared for properly, which means it's worth investing wisely in your project. We take pride in our work because our reputation is important to us. So, you'll always get quality workmanship from us at your home or business. As you likely already know, bricks are a wise choice of materials as they offer high energy efficiency and can help reduce your energy costs year-round!
Call us for your home improvement needs!
Brick masonry is a craft that has been practiced for centuries and remains popular today. Brick masons are craftsmen who work with bricks, concrete, or stone to construct the houses and commercial buildings in our cities. Bricklaying has been a common trade throughout history, and continues to be one of the most important construction trades around. In addition to being functional, brickwork can be decorative and is used on buildings such as churches, castles, or other structures like bridges. The stonemasons who create these masterpieces often start with rough stones that are cut into shape before being fitted together using mortar, which binds the stones tightly together creating strong masonry walls that withstand the elements and time better than any other material.
Why Choose Us?
Masonry New Orleans is one of the best stone masonry contractors in New Orleans. We specialize in all types of brickwork and stone, including marble installation, patio design/installation services, stonework restoration, foundation repair or replacement with concrete piers or steel beams (including structural steel), patios, and walkways. Our company can also clean your driveway by removing oil stains from concrete and asphalt surfaces using a water-based solution that won't corrode the surface of your driveway, unlike harsh chemicals. Our team of masonry professionals offers complete construction services, including concrete block foundation and structural work for new construction. We can even add special brick designs for your project by using custom borders.
Brick Veneer Construction
Brick veneer construction has many benefits, which make it a popular choice for homeowners. Most significantly, it decreases the need for maintenance. Brick veneers will decrease the need for siding replacement, painting, and other routine upkeep. In addition, they provide your home with character and style.
Masonry New Orleans is a leading brick company that provides brick veneer construction. We strive to provide our clients with the best craftsmanship available in the New Orleans area.
Brick veneers are the perfect way to add character and style to your home, and are an affordable and long-lasting solution for the exterior of your home. The timelessness and beauty of natural brick will last a lifetime and require little or no maintenance. Update the look and personality of your home by upgrading to brick veneer construction today.
Benefits of Brick Veneer Construction
If you're looking for a bright new look for your home, brick veneer construction is your best choice. Homeowners can improve their home's exterior without spending a ton of money. Brick veneer construction is a cost-effective method of drastically improving the appearance of your home. It can enhance your curb appeal and increase the value of your home. If you want a new look, or just want an affordable, low-maintenance and high quality exterior on your home, brick veneers are for you. We offer brick veneer construction throughout the New Orleans area with the most competitive prices in the industry.
Contact us today!
We specialize in Stone, Brick, and Natural Stone
Masonry companies play an important role in construction. Masonry companies are often tasked with using brick or stone to create decorative structures that can be seen from great distances and provide stability for structures. Masonry is also used as a structural element inside the buildings, to provide support for roofs and walls, and adds insulation against heat loss during winter months. If you are looking for an excellent Masonry company near New Orleans, contact us today! Our services are affordable and we offer top-quality craftsmanship every time.We can handle everything from concrete foundation construction to brick work, and anything in between. Our masonry professionals have the experience and expertise required by both homeowners and builders alike! If you need someone who understands how complex masonry projects work, and has experience dealing with new technologies like green building standards or LEED certification requirements, contact us. We can make sure you are in good hands.